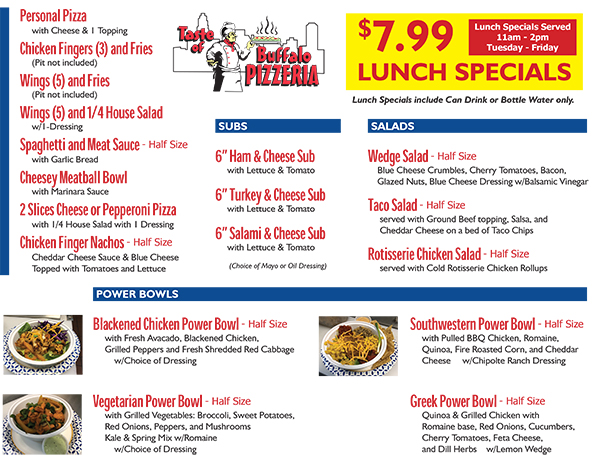 Calling all football fans...Join TOBP today as Cleveland takes on Kansas City @ 3pm! If Cleveland wins, the Bills next game will be played in Buffalo. If Kansas City wins, Buffalo has to go to Kansas City. Come out all Bills fans and cheer for Cleveland today! ... See MoreSee Less
Load more

Genuine Buffalo Pizza and Wings! SO HAPPY to find TOBP The real deal....the right crust, the honest and creamy mozzarella, real pepperoni (as opposed to that faux pepperoni stuff)...oh a real Buffalo pizza. Wings that were equally as authentic to Buffalo NY wings, the buttery hot sauce complimented by the traditional side cup of bleu cheese. What a rare and joyful treat to find this place...they do Buffalo pizza and wings right! Thank you!!
LivinLookinUp


Eat the menu start to finish! I ordered the Crown Poutine on a lark, thinking that it'd make for a good picture to share on social media. I was not prepared for the taste explosion! Tender beef and tons of cheese over perfectly cooked wedge fries all drizzled liberally with gravy that tastes like they've got a Southern grandma chained in the kitchen. SERIOUS food.
The wings are outstanding, the pizza is top notch and the Friday fish fry is not to be missed. Best in town by a mile!
The bartender is friendly and give quick service, and the Labatt's always flows freely. Best place in town to watch a Bills or Sabres game!
D7033UMjasonw