Online Ordering will not be available for the Super Bowl 2/12.  You must call 704-439-0546 to schedule your order.   Online Orders placed will be automatically cancelled and refunded.  
Delivery Times may be longer than listed on the Online Ordering page, especially on Fridays, Saturdays & Sundays or during Bills Games. If you have questions about Delivery times, or require extensive customization, please call us.  $25 Minimum order for Deliveries.








Due to the Increase of Food Costs, Dressing (Blue Cheese, Ranch) & Carrots/Celery will No Longer come with Fried Items.    They may be purchased separately for $0.95 each.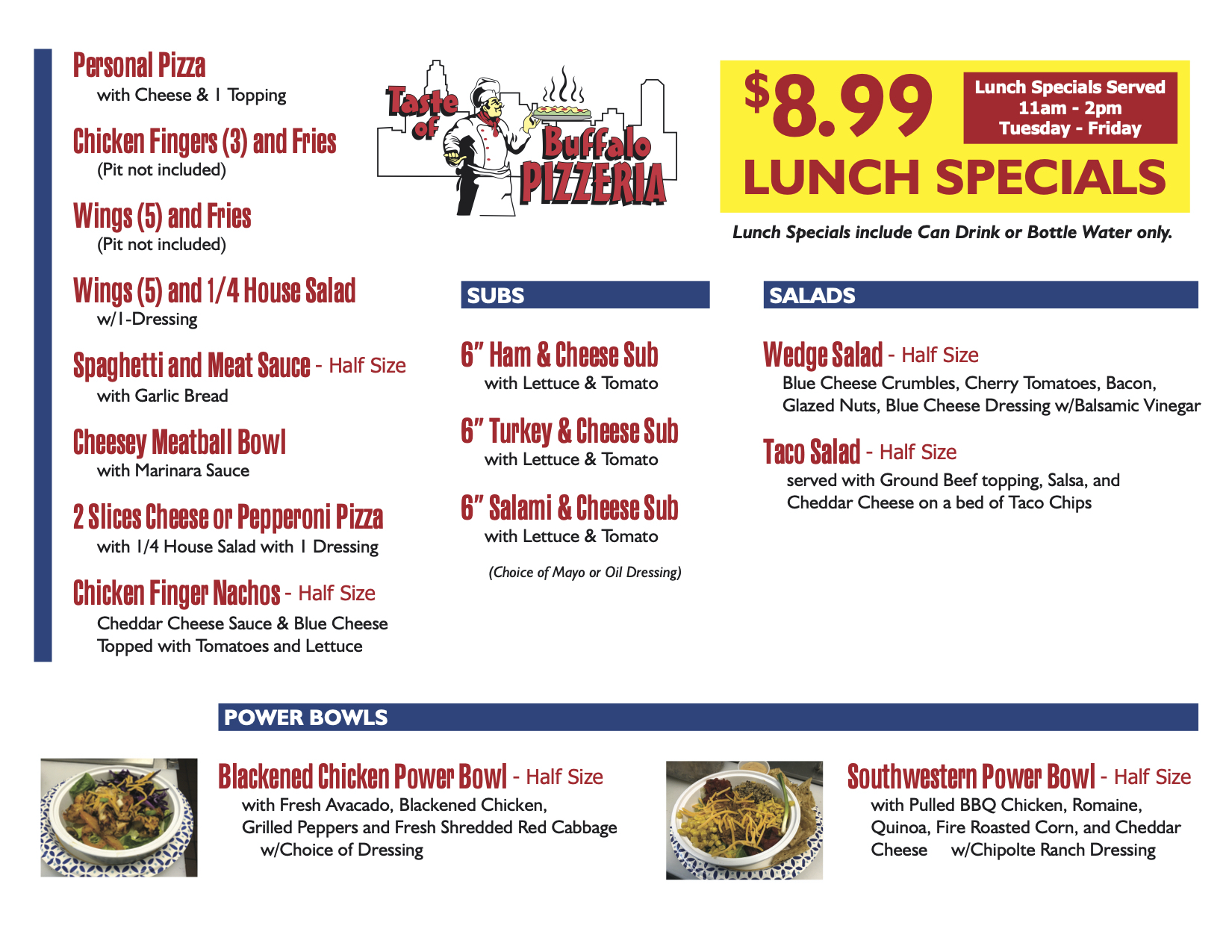 Load more