Due to the Increase of Food Costs, Dressing (Blue Cheese, Ranch) & Carrots/Celery will No Longer come with Fried Items.    They may be purchased separately for $0.95 each.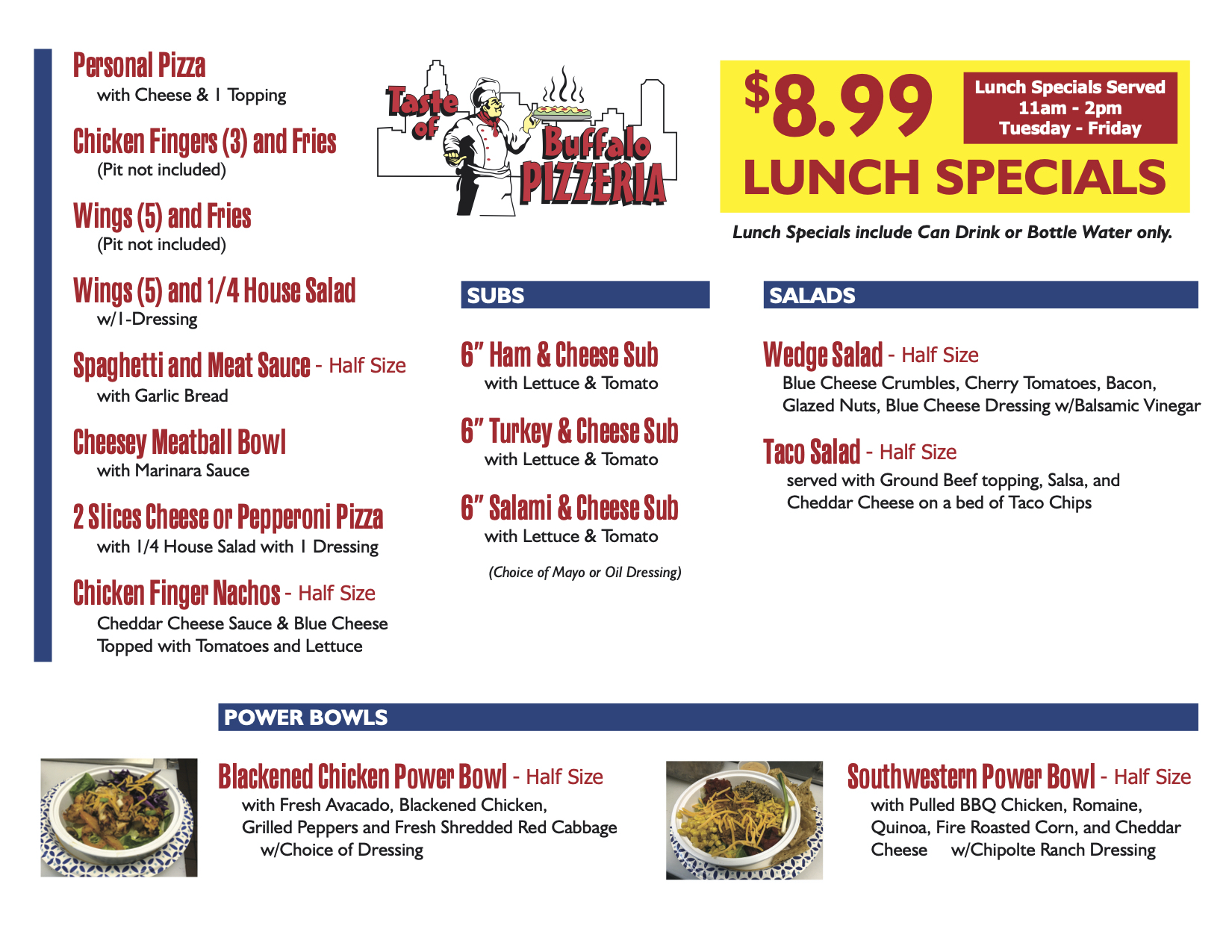 CALLING ALL BILLS BACKERS!!! PRE-SEASON SPECIAL - SATURDAY, AUGUST 13th - Colts vs. Bills @ 4:00 PM. 2 Beef on Weck Slider Platter (with Fries, Horseradish and Au Jus) for $14.99. Available All Day. Certain restrictions may apply. Mention this post to receive the offer. ... See MoreSee Less
Lynda and I will be there!!!
Load more